Strategic Consulting carries out consulting specialized in business risks such as business reproduction, the financing.
HOME > Service
Support service

Business revitalization is a process to forgo bankruptcy and continue with debt adjustments and rescheduling paving the way for business restructuring to become more profitable and competitive.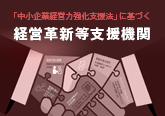 Risk Management
To be a successful company, it is not important how to avoid accidents or natural disasters but how to deal with your loss of economy resources caused by accidents or natural disasters. We transform your business into an accident and natural disaster resistant company.

Strategic Personnel Planning
To carry out an accurate evaluation of each executive's and employee's ability, we measure his or her ambition and loyalty under psychological stressful situations and provide you with detailed analysis of action, behavior, thinking, decision and choice plus characteristics of your human resource. Use our evaluation report for "Restructuring", "Personnel Selection" and "Human Resource Development". Learn how to use your human resource effectively which is the key to sustainable competitiveness.

Fraud Investigations/Internal Auditing
We define and detect "fraud risks", hidden in the workplace of the client's company and effectively prevent these risks. Through a compliance manager, we provide you with fast investigation and precise reporting underpinned with analytical data to prevent it from happening again.