Strategic Consulting carries out consulting specialized in business risks such as business reproduction, the financing.
HOME > about SCL
STRATEGIC CONSULTING LLC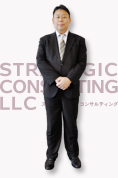 We strongly support smaller businesses through great management expertise to achieve the best possible outcome in the turbulent Japanese economy.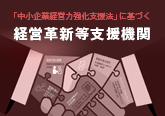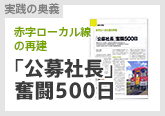 Consulting Firm Specialized in Business Planning and Funding
We provide the best business planning and funding solutions to smaller businesses! Our highly qualified professionals provide you with a business plan outlining all business risks, increasing credibility and raising the chance for public funding. Our mission is to provide the best solution to our clients.
Especially smaller businesses are affected by the ever-changing Japanese economy. We think that smaller businesses are an important cornerstone of the Japanese economy. To support the economy together with our clients, we take care from funding to revitalization of your business.
We fully support our clients in funding, business revitalization, subsidy and overseas expansion.

Please examine our success in the past which demonstrates our multidisciplinary approach to the challenges. We provide the best consulting service tailored to your business.